Contoh descriptive text tentang tempat wisata dalam Bahasa Inggris – Dalam artikel kali ini, PenaGuru.Com akan memberikan kumpulan contoh descriptive text Bahasa Inggris tentang tempat wisata populer yang ada di Indonesia. Tulisan ini akan membantu Anda yang sedang mencari referensi contoh descriptive text sekaligus referensi tempat wisata yang menarik dan instagrammable.
Dalam pembelajaran descriptive text, Anda pasti akan sering diminta untuk membuat atau menuliskan contoh descriptive text. Salah satu yang paling umum yaitu descriptive text tentang tempat wisata atau tourism place. Hal ini tentu saja karena hampir semua orang pernah melakukan perjalanan wisata sehingga dapat mendeskripsikan tempat yang pernah mereka kunjungi.
Yuk simak 10 contoh descriptive text singkat tentang tempat wisata dalam Bahasa Inggris berikut ini.
Contoh Descriptive Text tentang Tempat Wisata dalam Bahasa Inggris
Descriptive Text Tempat Wisata di Bandung
The Lodge Maribaya Bandung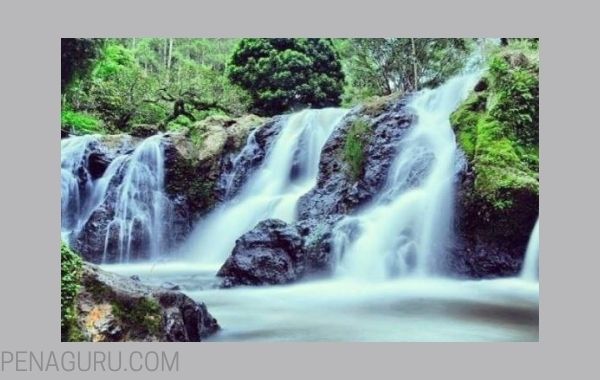 The Lodge Maribaya is located at Jalan Maribaya number 149/252, Babakan, Gentong, Cibodas, Lembang, West Bandung Regency. The visitors will be presented with a green view filled with pine forests.
During their visit, tourists can do various tourist activities such as trekking in the middle of a pine forest, riding a bicycle on a fairly high rope, or having fun coffee at The Pines Cafe.
The Lodge Maribaya also offers many instagramable spots and rides that you can try, such as Mountain Swing or Sky Tree tours, Free Wings Rental or Golf or Trampolines at Fairy Garden, and entrance tickets to the Dutch House.
Descriptive Text Tempat Wisata di Jakarta
Old Town Maritime Museum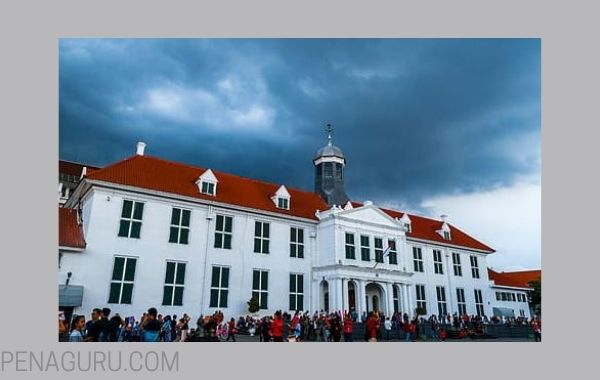 This museum consists of several buildings with different years of manufacture, starting in 1652 and the end of construction in 1771. From the beginning of this building until the end of the Dutch colonialism this building was used as a warehouse.
The walls surrounding the building look very sturdy. At the top of the fence there is a post to spy on the enemy and there is also a passage that is usually used for patrolling around.
In this location, visitors can see the Indonesian marine defense fleet in the past, as well as learn about maritime affairs. Various collections are in this museum, ranging from ship anchors, cannons, binoculars, shipping navigation, and miniature fishing boats. In addition, there is also the TNI AL Matrix from time to time.
Descriptive Text Tempat Wisata di Raja Ampat
Pianemo Hill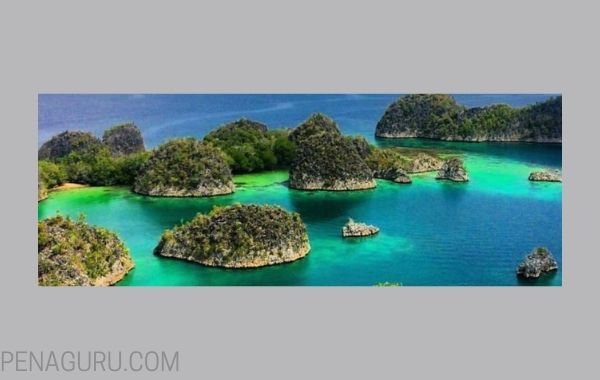 Pianemo Hill is a place that is visited by many tourists who come to Raja Ampat. To get to the top of the hill, you have to climb hundreds of steps.
So, make sure you prepare physically strong. But take it easy, because in the stairwell area there is a small hut for a short break. Not only rest huts along the way, other facilities are also available on the hill. There is a balcony overlooking the Karst Island cluster. The long and tiring journey paid off with a beautiful view from the top of the hill.
Contoh Descriptive Text Tempat Wisata di Surabaya
Sanggar Agung Surabaya Temple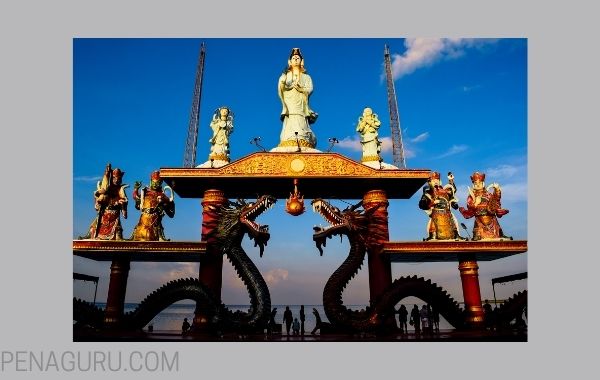 The temple, which is located in the Ria Kenjeran Beach area, has its own charm. Here stand many statues such as Dewi Kwan Im which is the icon of this temple, statues of Sha Nan and Tong Nu and statues of a snaking dragon.
This temple is suitable as a place of religious tourism. If you want to get a more sacred atmosphere, you can come during the Chinese New Year celebration because this temple is visited by many people for worship as well as local and foreign tourists.
Contoh Descriptive Text Tempat Wisata di Semarang
Ungaran Mountain Stone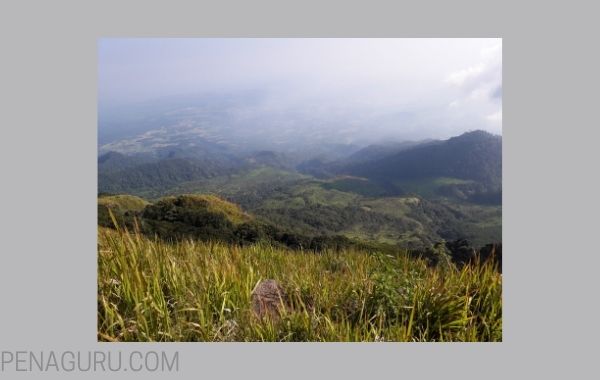 Watu Gunung Ungaran is a tourist spot located in the Ungaran area and has a cool and cold climate. Perfect for spending weekends with family, friends or couples.
You will be amazed by the natural beauty that this Watu Gunung tourist attraction has to offer. The existence of shady trees, lakes, fishing areas and even swimming pools is guaranteed to be able to relieve all tiredness. For those of you who like photography, this place has good photo spots. Often also used as a place for couples who will do a pre-wedding photo session.
Not only that, the entrance ticket is also relatively cheap, only around Rp. 20,000 – Rp. 25,000 only. Open every day, from 08.00-16.00 WIB.
Contoh Descriptive Text Tempat Wisata di Yogyakarta
Borobudur Temple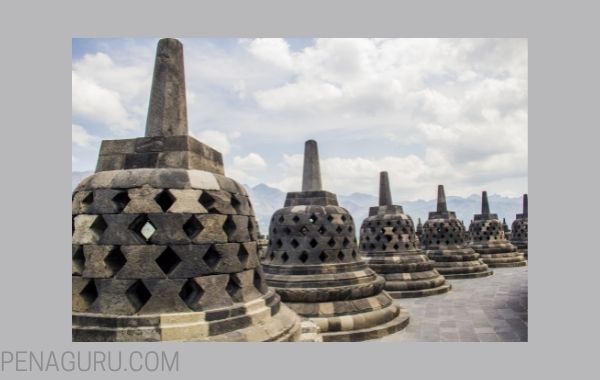 Borobudur Temple is the largest Buddhist temple in the world. Built in the 9th century, Borobudur Temple is now a magnet that attracts millions of tourists every year. It is a very large Buddhist temple with an area of 123 meters x 123 meters.
Borobudur Temple is decorated with 2,672 relief panels which, when arranged in a row, reach 6 km in length. UNESCO lauds it as the largest and most complete ensemble of Buddhist reliefs in the world, unrivaled in artistic value, each scene is a complete masterpiece.
Borobudur Temple is a giant puzzle composed of 2 million volcanic stone blocks carved so that they interlock. It takes 55,000 cubic meters of volcanic rock to build Borobudur Temple. It is estimated that it took 75 years to build the Borobudur Temple.
Contoh Descriptive Text Tempat Wisata di Bali
Ubud Art Market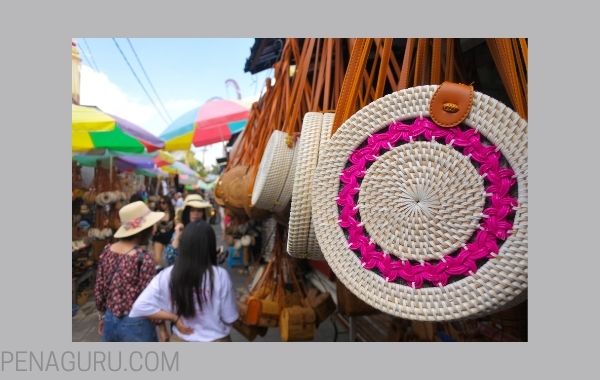 Ubud Traditional Art Market aka Ubud Art Market is located at Jalan Raya Ubud number 35. This market operates from 04:00 am to 18:00 pm.
Here you can find various kinds of souvenirs from local Balinese craftsmen. Well, if you want to visit here, it is recommended to come from dawn to 09:00 am. Because, you can get quality goods at relatively cheap prices because at that hour foreign tourists are not as busy as in the afternoon.
Ubud's traditional art market is also divided into two areas, namely west and east. In the west, you will find art craft centers, while in the east, they sell more basic necessities.
Contoh Descriptive Text Tempat Wisata di Makassar
Losari Beach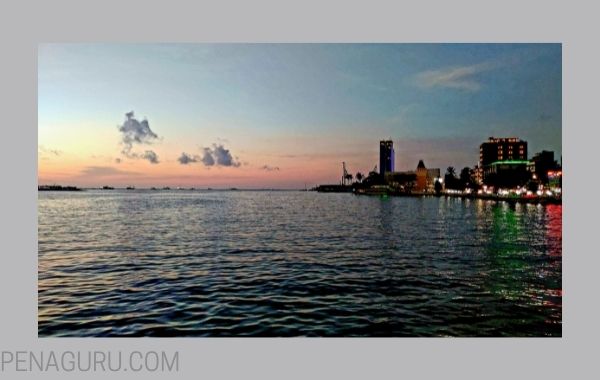 Located in Ujung Pandang, Losari Beach is a tourist attraction that is worth a visit when you visit Makassar City. The location is not far from Hasanuddin Airport, where you can take about half an hour. Around this tourist spot, there are many sellers of Makassar souvenirs.
You can come to this beach at any time without worrying about operating hours from the manager. But the time from 3 pm to 9 pm is the most visited time. Interestingly, you don't have to pay for a vacation to Losari Beach or it's free.
Contoh Descriptive Text Tourism Place di Lombok
Senggigi Beach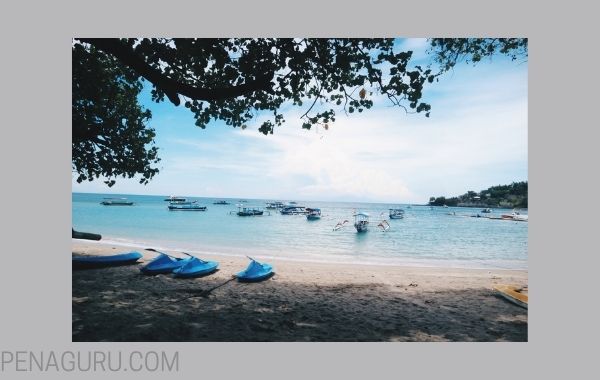 Senggigi Beach is one of the tourist attractions in Lombok which is most visited by tourists, its location is in the western part of Lombok Island, Senggigi Beach has an atmosphere similar to Kuta Beach in Bali, but has calm waves so it is suitable for swimming and snorkeling activities.
Having a long coastline, this beach will pamper you with the beauty of beach sand and clear sea water, because it is one of the most famous tourist attractions in Lombok.
Senggigi Beach has tourist support facilities such as restaurants, hotels, bars, transportation facilities, and various other very complete facilities.
Contoh Descriptive Text Tourism Place di Malang
Stone Flower Garden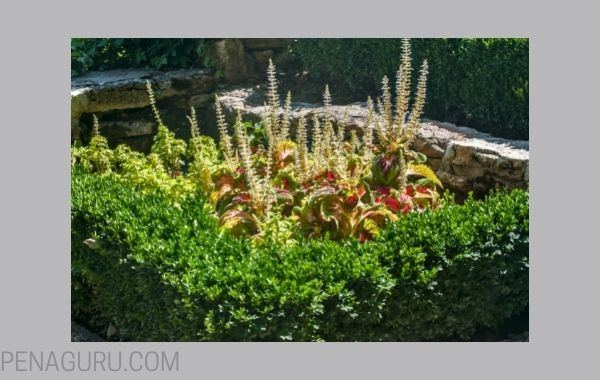 This tourist destination in Malang, East Java, presents a view of a waterfall that is so charming. The waterfall is so distinctive because it comes out and falls from between the rocks. In addition, the height of the waterfall reaches 70 meters.
Malang Tourism, this waterfall is one of the best natural tourist attractions in Malang. Here you can see a panoramic view of the mountains with the air still cool and natural. Even now there are various exciting and interesting rides available.
For information, Coban Rais, who used to be known, is now more familiar with the name Batu Flower Garden. This place is also one of the cheap natural Malang tourist destinations.
Akhir Kata
Demikian informasi tentang contoh descriptive text tentang tempat wisata dalam Bahasa Inggris yang paling sering dikunjungi oleh wisatawan. Semoga bermanfaat bagi semua sahabat PenaGuru.
Jangan lupa untuk menyimak contoh descriptive text Bahasa Inggris tentang Hewan dalam artikel sebelumnya. Nantikan informasi menarik lainnya bersama PenaGuru.Com!